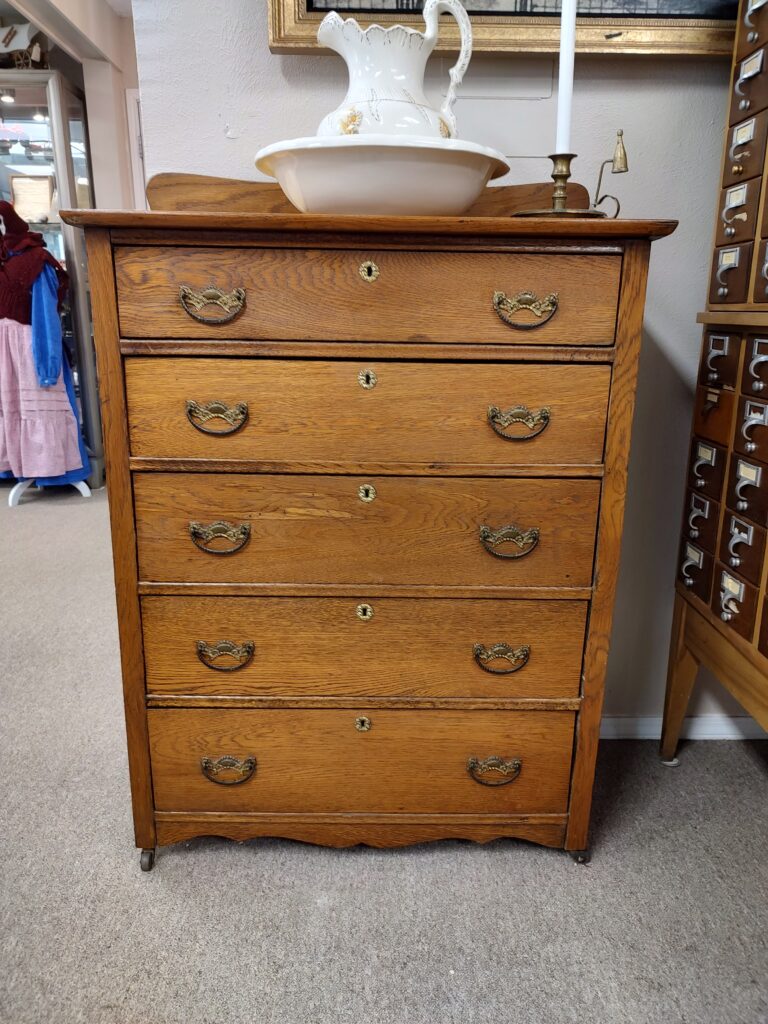 Many are familiar with the widespread success of the Sears catalogue in the early 20th century. Perhaps less well known, but still dramatically successful, was the second most profitable catalogue: the Larkin Soap Company. Larkin began in 1875 in Buffalo, New York, manufacturing soaps in a small two story factory with a total 3,000 square feet of floorspace. It would quickly grow to a massive industry producing soaps, perfumes, furniture, coffee, spices, and more. "The money that stocks your pantry will also furnish your home."

https://archive.org/details/1918larkincofactorytourbuffalony/page/n5/mode/2up
Booklet showing the inner workings of the Larkin factories.
Although Larkin began with door-to-door sales, they quickly abandoned that approach in favor of a mail-order model. This allowed the company to cut significant costs otherwise required by employing middlemen. They passed on much of these savings to their customers by providing premiums with each box of soap—towels, postcards, and handkerchiefs being the most common. These premium gifts set them apart from their competitors, and their business began to skyrocket. Laden with extra cash, Larkin was able to build several large factories and administration buildings, and rapidly expand into various other consumer goods.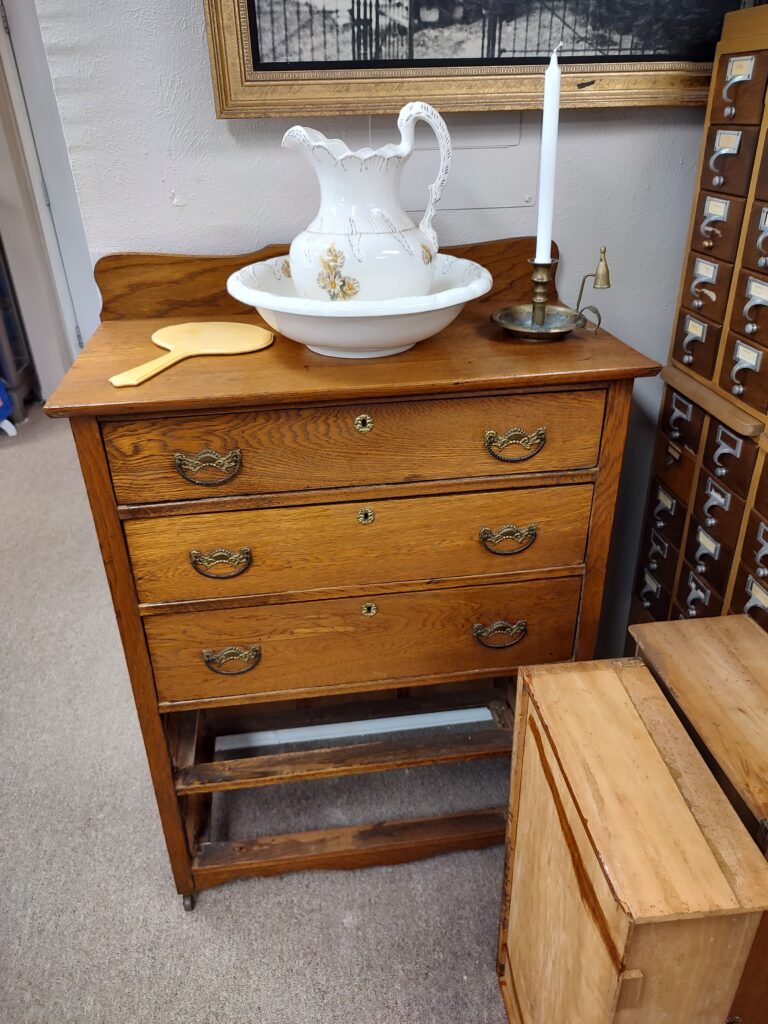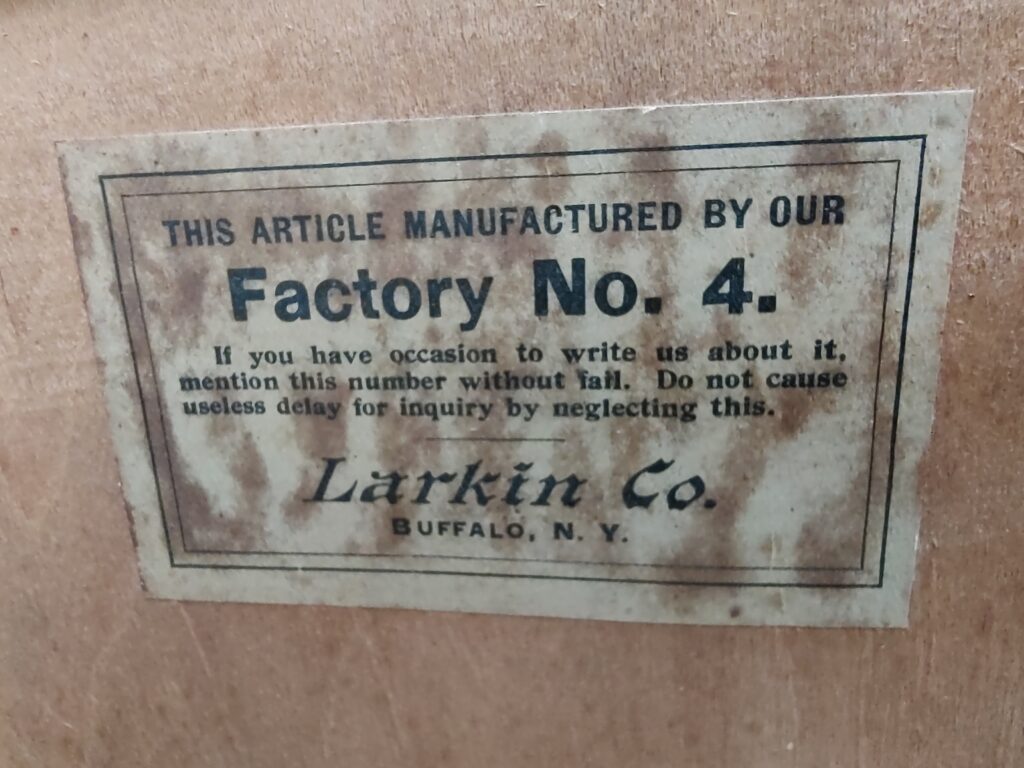 This chest of drawers is one such example. Their sales at the turn of the century ballooned from $500,000 in 1892 to $13,000,000 in 1904. The variety of products on offer similarly increased: from 115 in 1905 to 900 in 1925. The company would reach its peak sales in 1920 at $28,600,000.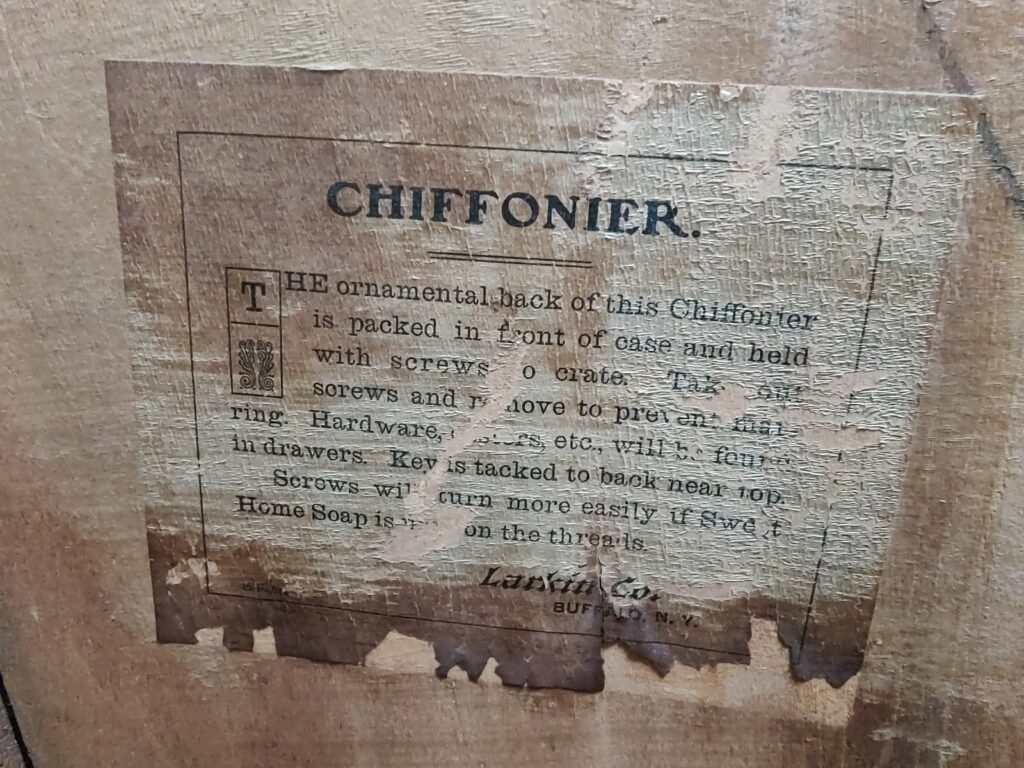 Like many companies, Larkin finally met it end as a result of the Great Depression. sales fell from a high of $28.6 million in 1920 to $2 million by 1939.[2] The company was sold in 1941, liquidated in 1942,[6] and the new owners continued a mail-order business until 1962.[3]
https://www.thehenryford.org/collections-and-research/digital-collections/artifact/494962#slide=gs-500094
Larkin catalogue from 1930.