Caboose Now Open for Tours
The Caboose has long been a local landmark for Sachse residences. This Union Pacific Caboose has come a long way since being pulled from a railroad car graveyard in Longview Texas. The Caboose has served as home to the Sachse Chamber of Commerce, then as a business library and then stood vacant for several years.  In 2016 the historical society approached the city about it being used as an extension of the museum to teach and showcase how the railroad created towns like ours.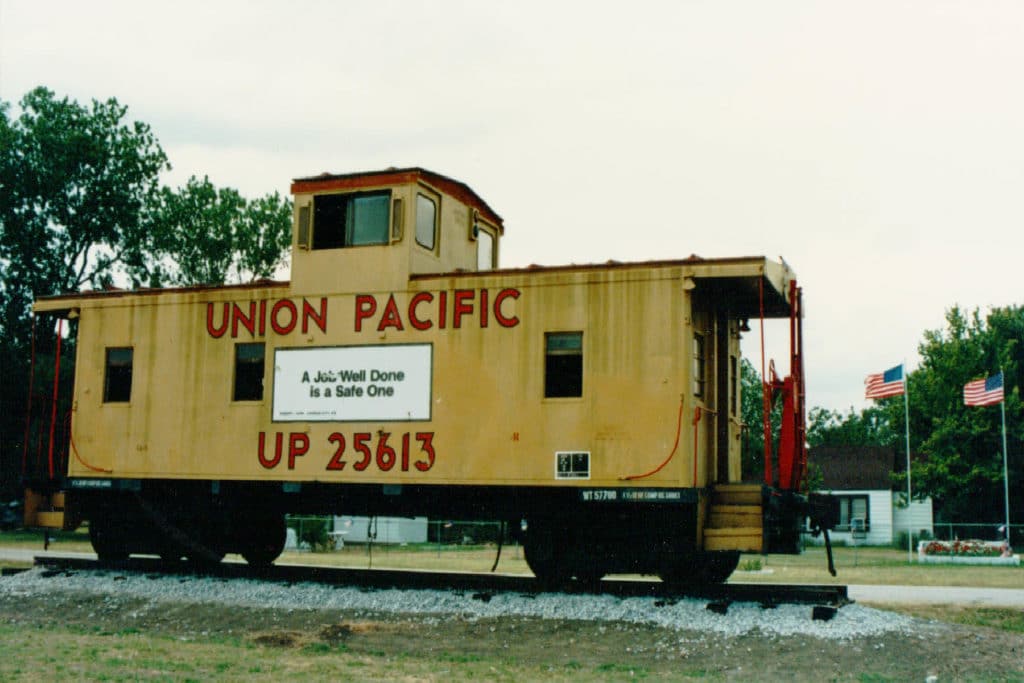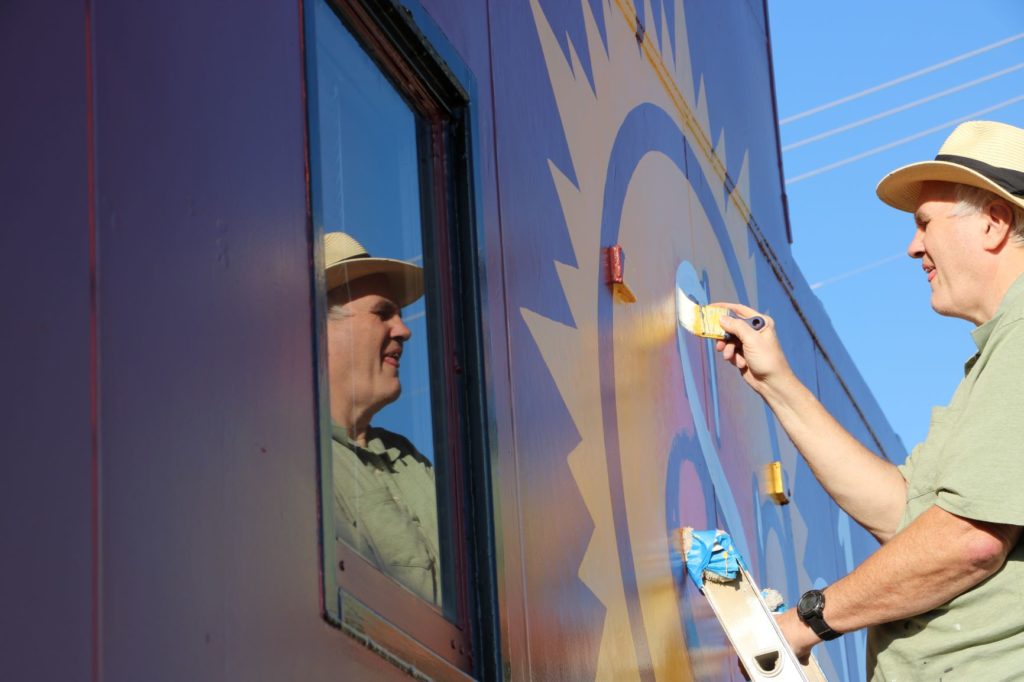 Any old house always turns up challenges and surprises during a rehab and an old 1967 caboose is no exception!  The electrical had issues, leaky roof, rotting floors, broken chairs up in the cupola, very grumpy old locks were just some of the challenges that the historical society faced during this project. But there were some great finds that brought a smile to everyone's faces.  Mainly in the form of the upper lighting diagram and original colored lens glass in the copula. The original logo was a big topic.  Carol Lebon designed it back in the 90's and Dave Eden of Eden Signs and Murals  painted the "Sachse Shines!" logo. With a little digging it was learned that Mr. Eden was still painting and was willing to once again paint the logo and give it some modern touches. 
The Caboose continues to be a work in progress but is now ready to host visitors. Stop by the museum every Tuesday from 10-1 or make arrangements via the contact form to schedule a tour.