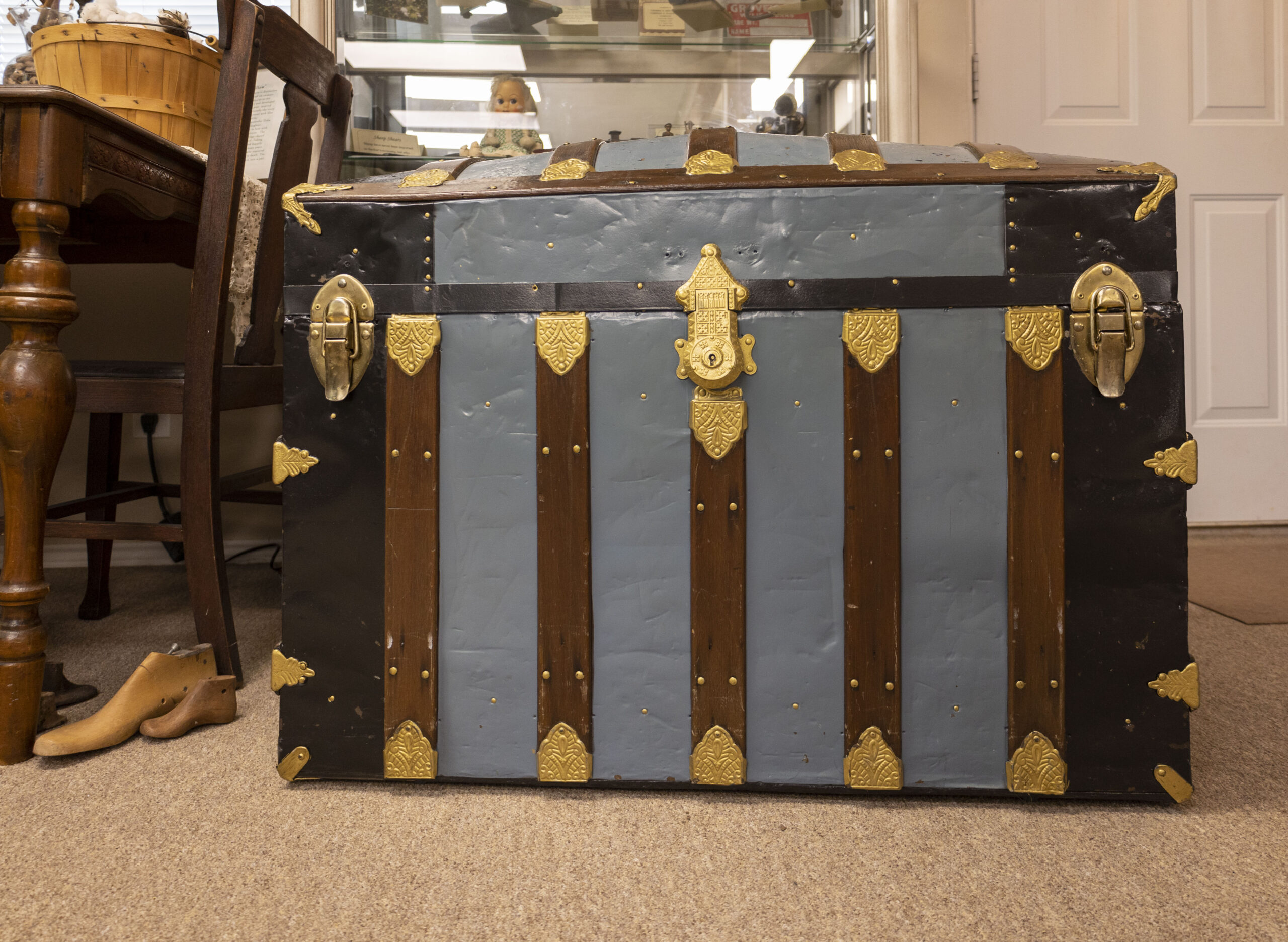 This cross slat trunk was likely manufactured in 1898. It was originally purchased by Albert Roscoe Brand from the Henry Pollack Trunk Company which formerly resided on 722 Elm Street in Dallas, Texas. The company was established just one year prior on March 31st, 1897.
The cross slat design, sometimes referred to as the "new design" became very popular after its creation by C. A. Taylor. The design was patented in 1880, and is characterized by the wooden slats that run front-to-back over the top of the trunk, and either horizontally or vertically across the body. This design remained popular into the early 20th century.
The lock on this particular trunk may be a replacement lock based on the perforations found on the front of the trunk. This lock is an Eastlake pattern likely created in the 1890s. The Eastlake style is a part of the late Victorian period and had significant influence on American furniture and architecture designs.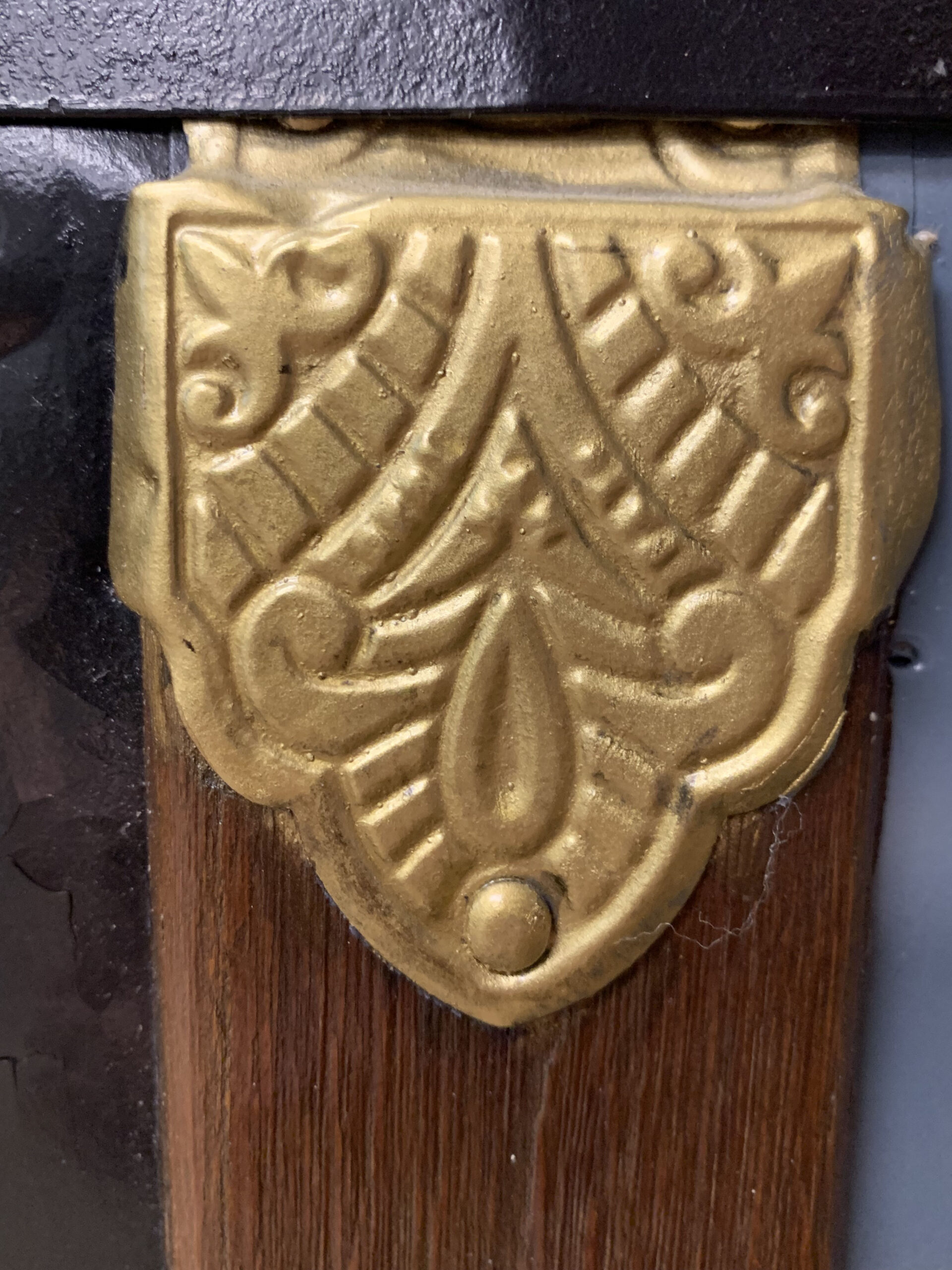 While trunks had practical uses for storing and transporting belongings, many trunks were prized for being works of art. Filigree patterns embossed in metal, domed tops, and varied colors can be found on many high quality trunks.