Sachse Historical Society
The Sachse Historical Society organized April 5, 1989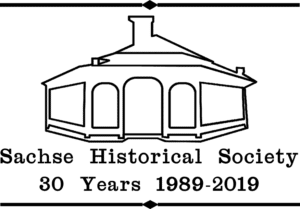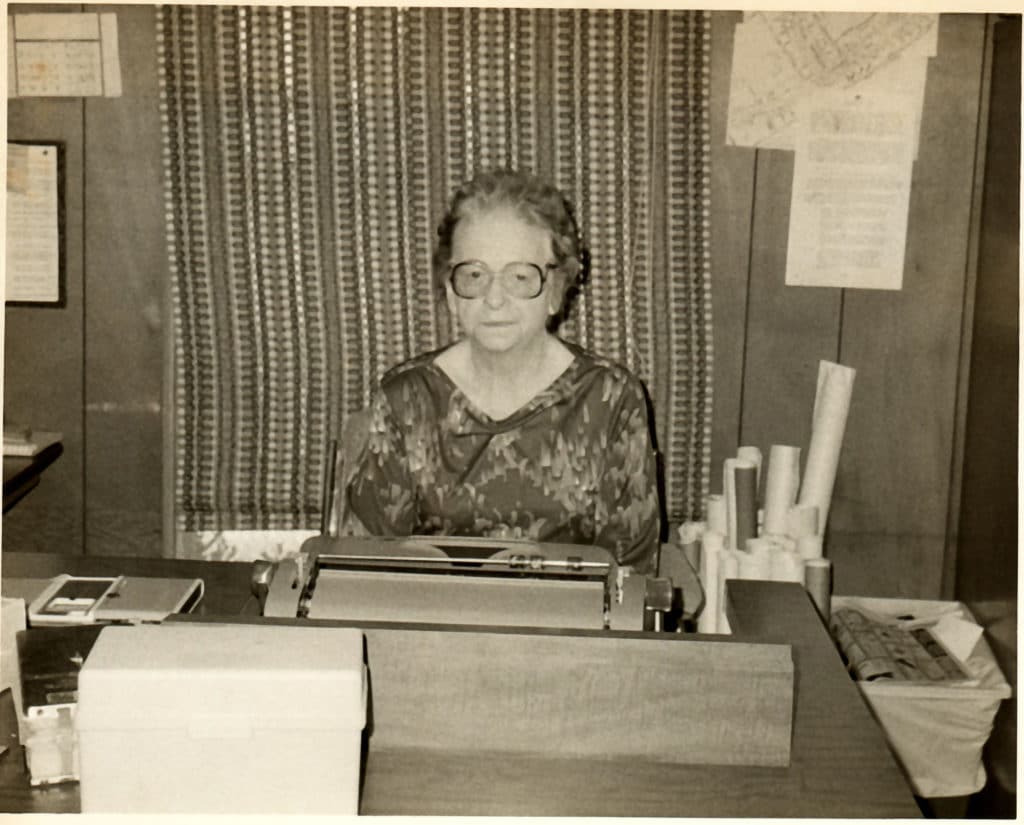 Founding Members
Charter members that built the foundation of the Sachse Historical Society were Lloyd Henderson, Mary Allene Jones, Iona Ingram, Pat Boyd, Joe Stone and Floy Fay Bailey, pictured left.
Sachse Museum
The Society had always been looking for a place to call home and provide the citizens of Sachse a permanent location to display historical items. On April 21, 1998 City Council agreed that Sachse Historical Society could use the vacated Police Department building. In 2005 renovations began with the installation of the copper roof, the porch, the fence based the Sachse octagonal house and other interior work.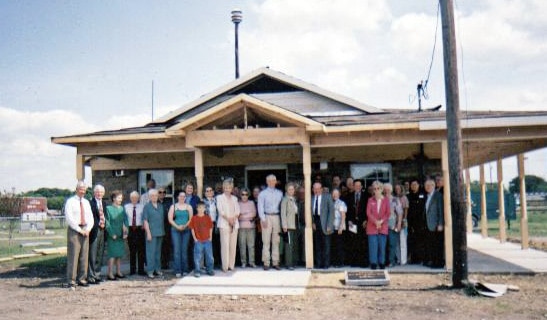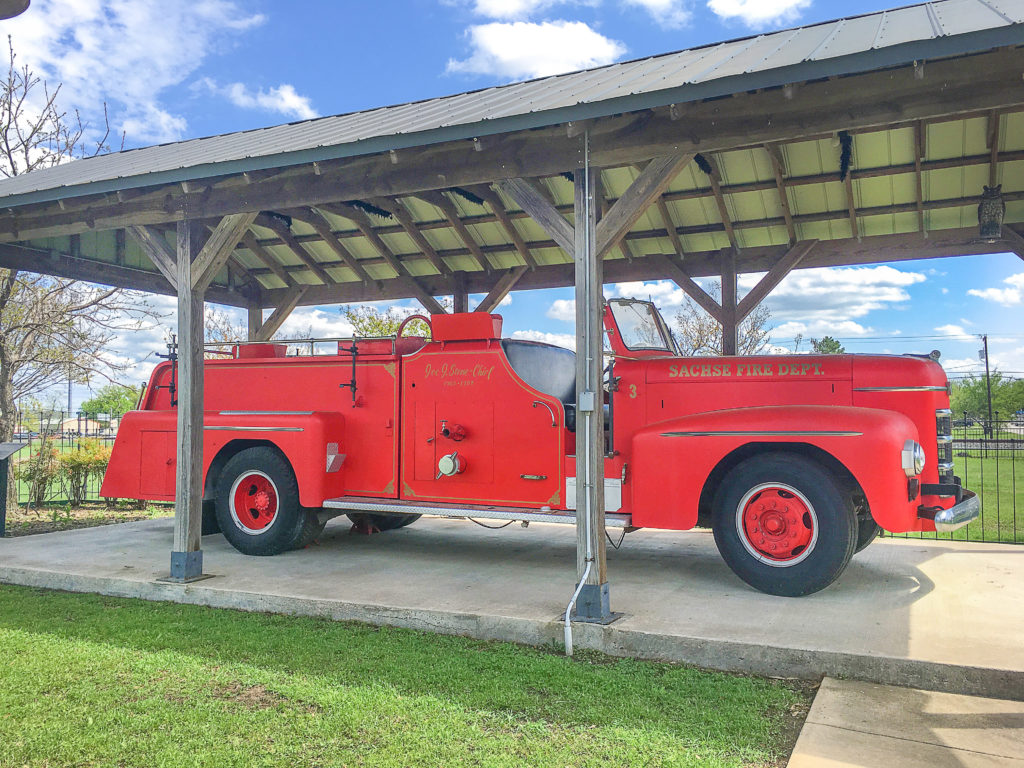 1948 Ahren-Fox Fire Truck
A project many years in the making took off in 2008 when the City of Sachse transferred ownership of the truck to the society. The onion shed and pad was build to house the truck and many volunteer hours were put in to restore the truck for display purposes. Restoration components included: new seats, a new windshield and wiper blades, glass for the side mirrors, tires, gauges, repair to all the rusty parts and a new paint job. Visitors are always welcome to climb up in the seat and imagine what it was like to drive around this beautiful piece of local history.
Combat Veterans Moving Wall
Over Memorial Day weekend in 2017 the society was proud and honored to host a moving Vietnam Veteran Memorial Wall. After extensive fundraising, a strong partnership from the city and 100's of volunteer hours the wall was set to in place in front of the Library on the city complex. Over 8000 visitors came from all around North Texas that weekend to remember, honor, and share stories about their loved ones that served during the Vietnam War.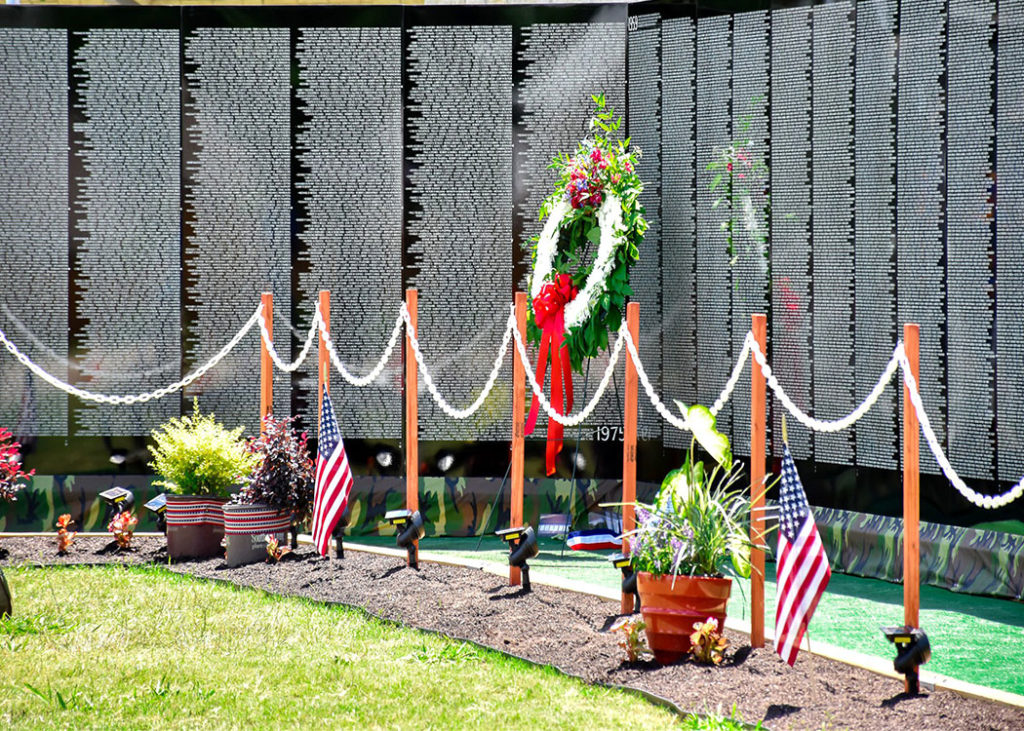 Current Board of Directors
President: Diana Smith
Vice President : Cyndi Mitchell
Secretary: Ted Kinzer
Secretary: Ed Brown
Directors:  Bobbie Barger, Zach Gray, Tricia Lindsey, Kathy Papenmeier, Valaire Pike, Bob Soule, and Virginia Stone
Follow us on Social Media